A beloved one has passed away.
You have arranged their last journey with love and dignity.


If, in addition to this, you wish to express their unique personality, my hand crafted artistic urns offer you a way to do so.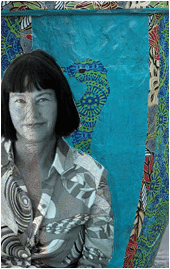 Maybe, looking ahead, you are thinking about
your own internment or that of someone
close to you.


If so, please contact me to ensure your personal
wishes and ideas flow into the creation
of your personal urn.